ICT60120 – Advanced Diploma of Information Technology
£0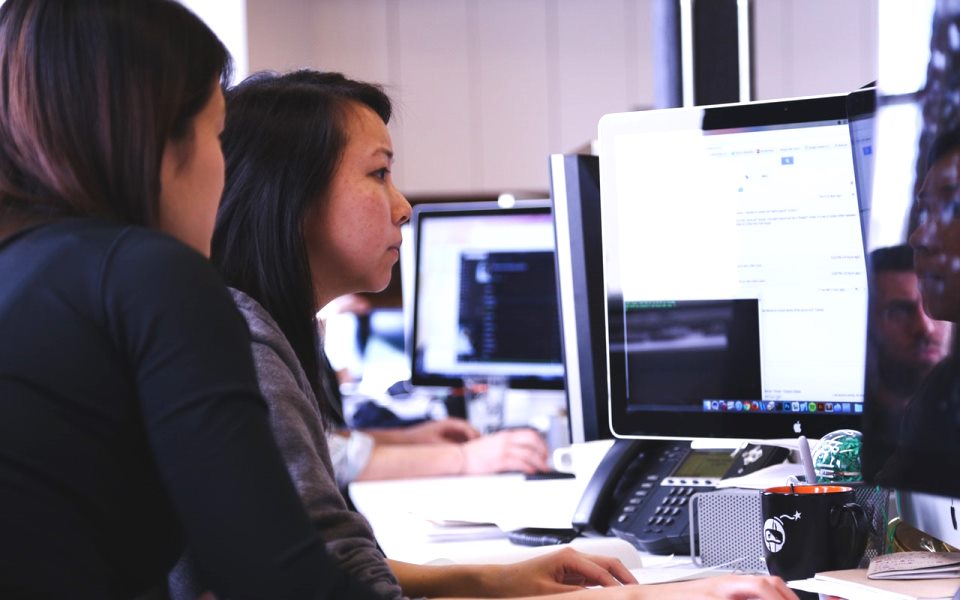 About this course
This qualification provides high level information and communications technology (ICT), process improvement and business skills and knowledge to enable an individual to be effective in senior ICT roles within organisations.
The qualification builds on a base core of management competencies, with specialist and general elective choices to suit particular ICT and business needs, especially in the areas of knowledge management and systems development.
Academic Calendar: Please click here to view the latest academic calendar for this course.
Employment Outcomes of this Course
Industry Sector

Occupation

IT Support Services

Business Administration

IT Networking

Systems Analysis and Design

IT Programming

Application Integration Consultant

Knowledge Manager

Enterprise Architecture Manager

eLearning Manager

Software Manager
Intake Dates available for this course
| | |
| --- | --- |
| Intake dates for 2020 | Intake dates for 2020 |
| NA | NA |
| NA | NA |
| NA | 05 Oct, 2020 |
| NA | 09 Nov, 2020 |
Course Fees and Payment Method(s)
| | |
| --- | --- |
| Enrolment Application Fee (not refundable) | AUD 250.00 |
| Course Fee | TBA |
| Total Course Fees | TBA |
| Additional Costs | |
| Assessment Re-sit Fee | AUD 100.00 per assessment |
| Material Fee | TBA |
KII accepts payment for fees using:
• Credit Card
• Electronic Funds Transfer (account details available on request)
• Cheque (made payable to KII)
*Payment in cash is not accepted.
Syllabus
Qualification Award : Advanced Diploma of Information Technology
Units of Competency
The units have been chosen as per the packaging rules set out by ASQA. The course consists of 6 core units and 10 elective units, all of which are relevant to the ICT work environment and the qualification, align with the AQF and contribute to a valid, industry-supported vocational outcome.
Disclaimer: The units listed below is not an indicative of how the units are sequenced. The sequence of unit delivery will vary, and an initial "training plan" will be created for individual students outlining the sequence of unit delivery. The individual training plan is subject to change based on the student's progress in the course. The units may be delivered in "clusters if applicable". For more information please contact: admissions@kii.edu.au
Reading:
BSBWOR502 Lead and manage team effectiveness
Reading:
ICTICT608 Interact with clients on a business level
Reading:
ICTSAD609 Plan and monitor business analysis activities in an ICT environment
Reading:
BSBCRT601 Research and apply concepts and theories of creativity
Reading:
ICTICT618 Manage IP, ethics and privacy in ICT environments
Reading:
ICTPRG614 Create cloud computing services
Reading:
ICTCLD602 Manage information security compliance of cloud service deployment
Reading:
ICTSAS522 Manage the testing process
Reading:
BSBXCS402 Promote workplace cyber security awareness and best practices
Reading:
ICTNWK544 Design and implement a security perimeter for ICT networks
Reading:
ICTNWK547 Manage system security on operational systems
Reading:
ICTSAS512 Review and manage delivery of maintenance services
Reading:
ICTSAS517 Use network tools
Reading:
ICTPMG617 Plan and direct complex ICT projects
Reading:
ICTSAS602 Implement change management processes
Reading:
ICTNWK619 Plan, configure and test advanced server-based security
Units of Competency
* These elective units are only available to students at the discretion of the Academic Department at KII.
Reading:
ICTPRG605 Manage development of technical solutions from business specifications *
Reading:
ICTSAD508 Develop technical requirements for business solutions *
Reading:
ICTICT522 Evaluate vendor products and equipment *
Reading:
ICTICT612 Develop contracts and manage contract performance *