CHC52015 – Diploma of Community Services
£0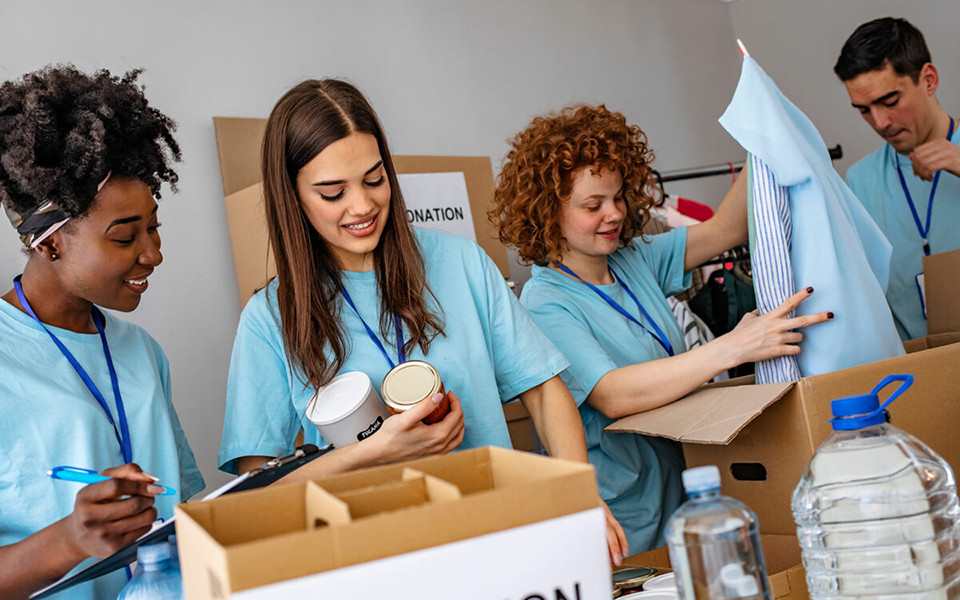 About this course
This qualification reflects the roles of community services, case management and social housing workers involved in the managing, co-ordinating and/or delivering of person-centred services to individuals, groups and communities. At this level, workers have specialised skills in community services and work autonomously under broad directions from senior management. Workers are usually providing direct support to individuals or groups of individuals.
Vocational Placement: Diploma of Community Services (CHC52015) includes the requirement of a minimum of 120 hours of practical placement hours to be completed. For more information on vocational placement that we are able to offer, please feel free to contact us or talk to your Marketing Department at KII today.
Academic Calendar: Please click here to view the latest academic calendar for this course.
Employment Outcomes of this Course
Industry Sector

Occupation

Community Services
Coordinator of Volunteer Work / Community Program
Family Services Coordinator, Family Support Worker
Support Facilitator (Community Services)
Community Housing Resources Worker
Community Development Worker for Social Housing
Community Recreation Coordinator
Housing Manager,Housing Assistant
Community Services Coordinator, Case Coordinator
Case Coordinator, Support Facilitator, Team Leader (Disability)
Youth Housing Support Worker, Early Intervention Worker
Community Access Coordinator, Care Manager, Team Leader
Pastoral Care Counsellor, Pastoral Care Worker
Aboriginal Neighbourhood House Coordinator, Housing Worker
Welfare Support Worker,Senior Youth Worker
Community Housing Worker / Work Coordinator
Assistant Community Services Worker
Intake Dates available for this course
| | |
| --- | --- |
| Intakes for 2022-2023 | Intakes for 2022-2023 |
| January | February |
| April | May |
| July | August |
| October | November |
Course Fees and Payment Method(s)
| | |
| --- | --- |
| Enrolment Application Fee (not refundable) | AUD 250.00 |
| Course Fee | AUD 9,800.00 |
| Additional Costs | |
| Material Fee | AUD 300.00 per year |
| Assessment Re-sit Fee | AUD 100.00 per assessment |
KII accepts payment for fees using:
• Credit Card
• Electronic Funds Transfer (account details available on request)
• Cheque (made payable to KII)
*Payment in cash is not accepted.
Syllabus
Qualification Award : Diploma of Community Services
Units of Competency
The units have been chosen as per the packaging rules set out by ASQA. The course consists of 8 core unit and 8 elective units, all of which are relevant to the business work environment and the qualification, align with the AQF and contribute to a valid, industry-supported vocational outcome.
Disclaimer: The units listed below is not an indicative of how the units are sequenced. The sequence of unit delivery will vary, and an initial "training plan" will be created for individual students outlining the sequence of unit delivery. The individual training plan is subject to change based on the student's progress in the course. The units may be delivered in "clusters if applicable". For more information please contact: admissions@kii.edu.au
Reading:
CHCDIV003 Manage and promote diversity
Reading:
CHCCOM003 Develop workplace communication strategies
Reading:
CHCCCS007 Develop and implement service programs
Reading:
CHCDEV002 Analyse impacts of sociological factors on clients in community work and services
Reading:
CHCLEG003 Manage legal and ethical compliance
Reading:
CHCPRP003 Reflect on and improve own professional practice
Reading:
CHCMGT005 Facilitate workplace debriefing and support processes
Reading:
HLTWHS004 Manage work health and safety
Reading:
CHCDEV001 Confirm client developmental status
Reading:
CHCCCS004 Assess co-existing needs
Reading:
CHCCSM005 Develop, facilitate and review all aspects of case management
Reading:
CHCCCS019 Recognise and respond to crisis situations
Reading:
CHCCSL001 Establish and confirm the counselling relationship
Reading:
CHCCSL003 Facilitate the counselling relationship and process
Reading:
BSBPMG512 Manage project time
Reading:
BSBPMG511 Manage project scope